Joachim was born in Germany and lived there throughout his youth. This explains the Web site's title, although the reference to the word Kraut and related imagery is just a cute idea without any deep meaning. Joachim is now a Canadian citizen and has lived in British Columbia's Lower Mainland since 1993, first in Vancouver's West End and now in Steveston Village.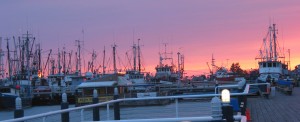 Having grown up near Frankfurt am Main, Joachim is a lifelong supporter of Eintracht Frankfurt, the world's best football club. Aside from professional football, Joachim also fondly remembers his time as a player on the team of SKG Mittelgründau.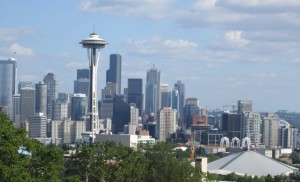 Joachim first left Germany for an extended period in 1982 when he spent one year at the University of Washington in Seattle as an exchange student. He would later return to Seattle for another three years at the UW Physics Department to attend graduate school for real.
The wander years continued when Joachim briefly worked for the IT subsidiary of Volkswagen at the main factory in Wolfsburg, Germany.  This lasted all of three months, when he defected to International Computers Limited (ICL), now a part of Fujitsu, located in Bracknell near London. The next stop was Hong Kong, where he first developed artificial intelligence software for a container terminal, and later airline scheduling software. After a total of four years in Hong Kong he eventually landed in Vancouver in 1993.
In Vancouver, Joachim first developed crew scheduling software for airlines while employed at Softouch Scheduling Services, which was later renamed Mercury Scheduling when it became a publicly traded company. This company no longer exists, but some of its products are still supported by Nova Scheduling.
Since 2000 Joachim is a software developer in the Canadian office of NetAcquire Corporation.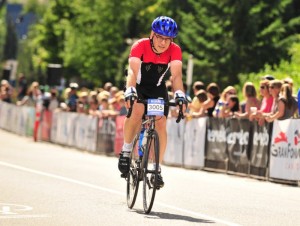 Cycling has become a favourite pastime. This started with fair weather commuting, which meant riding to work during the few summer months, given Vancouver's propensity for rain, but year after year the riding season has been extended. Cycle commuting is now a three season adventure, with the Winter months still being too much of a deterrent.
Since 2013 Joachim has participated twice in the GranFondo Whistler event, a 122 km ride from Vancouver to Whistler. Although not quite comparable to the Tour de France, it is great fun, and provides much needed motivation to improve fitness and maintain a more healthy body weight. The 2014 ride was well supported by a team of professional sport photographers. Some of their work can be viewed in the 2014 GranFondo Whistler photo album.
---
Views: 8169